CONTACT: Erika Guzman Cornejo, 310-755-1615, erika@envirovoters.org
OAKLAND, CA — Today, California Environmental Voters (EnviroVoters) released the following statement on the California Air Resources Board's (CARB) approval of the Advanced Clean Fleets (ACF) rule. The vote follows yesterday's approval of the In-Use Locomotive Regulation. The agency, which regulates California's air, unanimously adopted first-in-the-nation emissions standards, which will reduce pollution from locomotives and accelerate the deployment of zero-emission vehicles in California. These rules are part of the state's effort to achieve significant emissions reduction in its transportation system.
Statement from Mary Creasman, Chief Executive Officer, California Environmental Voters:
"We should all be energized by CARB's unanimous votes on some of the most important climate action policies our state can take to reduce emissions. Between the In-Use Locomotive and Advanced Clean Fleets rules, California will save billions of dollars and thousands of lives. 
Our transportation sector is one of the country's biggest sources of carbon emissions. Curbing pollution from this sector must be a priority as Black, Indigenous, and other communities of color have borne the greatest burden of climate change and air pollution. 
No other state in the nation has set standards as ambitious as those approved today. We are grateful for Chair Liane Randolph's leadership in this movement. California continues to pave the roadmap for climate action and reclaim its leadership in solving our climate challenge. Today's vote sets our state – and country – closer to a renewable-power, climate-just future."
ABOUT CALIFORNIA ENVIRONMENTAL VOTERS
California Environmental Voters (formerly the California League of Conservation Voters) believes the climate crisis is here and this moment requires transformative change. California has the policy solutions to stop climate change but lacks the political will to do it at the rate and scale that's necessary. EnviroVoters exists to build the political power to solve the climate crisis, advance justice, and create a roadmap for global action. We organize voters, elect and train candidates, and hold lawmakers accountable for bold policy change. We won't stop until we have resilient, healthy, thriving communities, and a democracy and economy that is just and sustainable for all. Join us at www.envirovoters.org and on Twitter, Facebook, and Instagram. See more press releases.
With your help, we can hold corporations accountable!
Big corporations that contribute to the majority of the pollution are still not required to report their carbon footprint to the public. The Climate Corporate Leadership and Accountability Act (Senate Bill 253) would change that.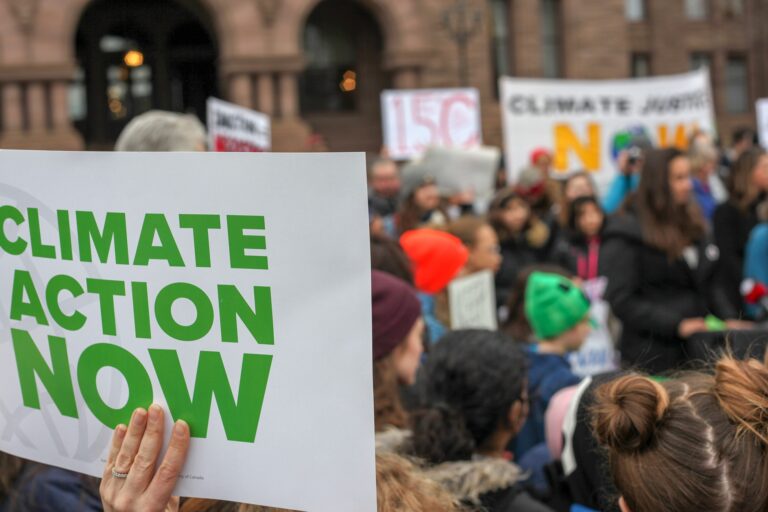 Your support changes what's possible for our future and our environment.