Our food systems are in trouble.
As the climate crisis worsens, farms in California and around the world are becoming more vulnerable to imminent swinging temperatures, massive storms, and years-long droughts. After a certain point, there will only be so much that our crops, livestock, and the surrounding ecosystems can handle.
The agriculture industry is also a massive contributor to that same crisis, contributing to 10% of the world's greenhouse gas emissions. Not only that, today's fertilizer- and pesticide-oversaturated monoculture fields have led directly to biodiversity declines, soil degradation, pollinator die-offs, and water contamination, altogether damaging ecosystems and the health of communities in regions like the Central Valley for years.
In short, agriculture is killing us slowly right now while also being a system we must rely on to survive in the future.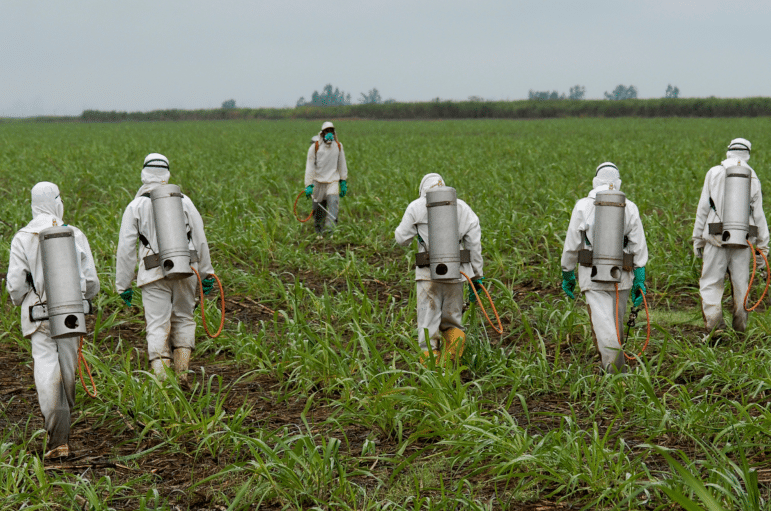 But here's the exciting thing. We have the power to transform agriculture from its current state as an unstable, carbon-emitting industry to one that is resilient, equitable, and ecologically viable.
But in order for that to happen, we NEED bold legislative action.
Agroecology and other sustainable practices
Research has shown that agroecology practices like diversifying crops and creating more sustainable crop rotations can reduce the need for pesticides, increase productivity, and actually turn out a higher profit. But scaling up those practices would require dismantling powerful agriculture monopolies that are profiting the most off our current systems, and are doing everything they can to prevent policies and investments that promote any alternative practices.
If we want to change our current dysfunctional systems, we need to have the courage to invest in more agroecological research. We know how to properly scale up the practices that reduce emissions, cooperate with and protect ecosystems, and are healthy for workers and communities. We also need to disincentivize damaging techniques and penalize harmful actors. And finally, we need to empower farmworkers and local communities to own their own land and take charge of their farming practices.
And we can start right here in the Golden State. California is the most productive agricultural state in the entire U.S. and has the potential to be a leader in advancing sustainable agriculture practices across the globe. With high demand for our state's Climate Smart Agriculture programs and an expansion of land used for organic farming, it's clear that this sector is ready to transition to carbon-negative.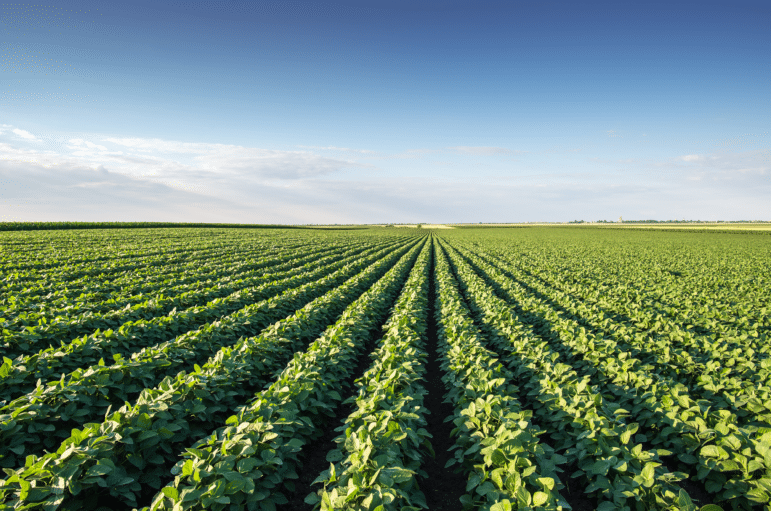 But what has our state's government done to transition our agricultural practices? So far, not much. 
California's current progress
Right now most of California's farmland continues to use unsustainable practices, and our government has done little to make progress. Even though there are many sustainable farmers in our state, current policies and economic incentives are not favorable to these smaller practitioners.
California's legislature made virtually no progress in enacting legislation in 2022 to encourage sustainable agriculture in our state. The only solid step forward was an investment of tens of millions in the state budget to the Healthy Soils Program, in the State Water Efficiency and Enhancement Program (SWEEP), to research alternative manure management to reduce methane emissions, and to help farmers transition to organic practices. 
While those wins are great, our entrenched agriculture systems will not budge with that level of investment. And that's not even to mention the possibility of these investments being retracted due to budget cuts.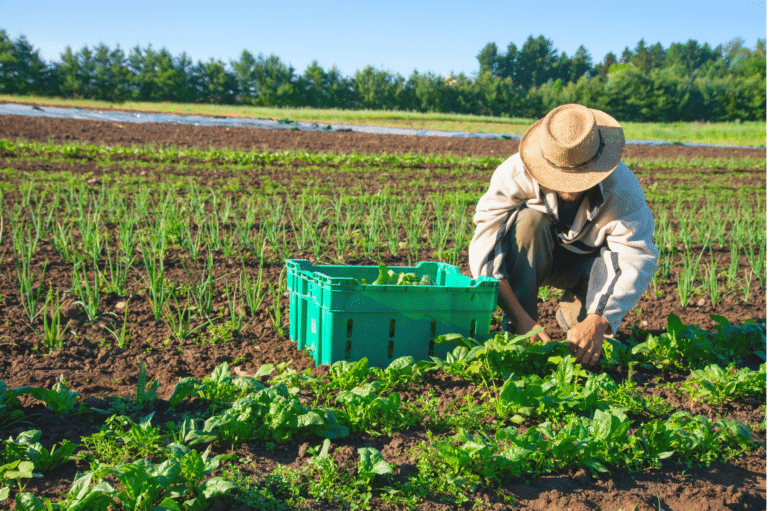 Legislatively, besides the bill AB 1757 passing, which sets emissions reduction targets for natural and working lands, many important bills did not pass. These include a bill that would have provided further technical assistance and created a comprehensive plan to help farmers transition to organic practices (AB 2499), and a bill banning the use of neonicotinoid pesticides, the main cause of death for bees and other critical pollinators (AB 2146). 
Our state's government has a responsibility to double down on this issue, before these systems we rely on for survival collapse. And beyond just more money, investments need to be spent strategically and prioritize low-income and people of color who are most affected by our current systems and will be most affected by their collapse. 
We need to take our activism beyond the market. Sure, there's something to be said about making better choices at the grocery store, but that can only take you so far. Especially in food deserts, where folks may not even have access to options or healthy foods at all.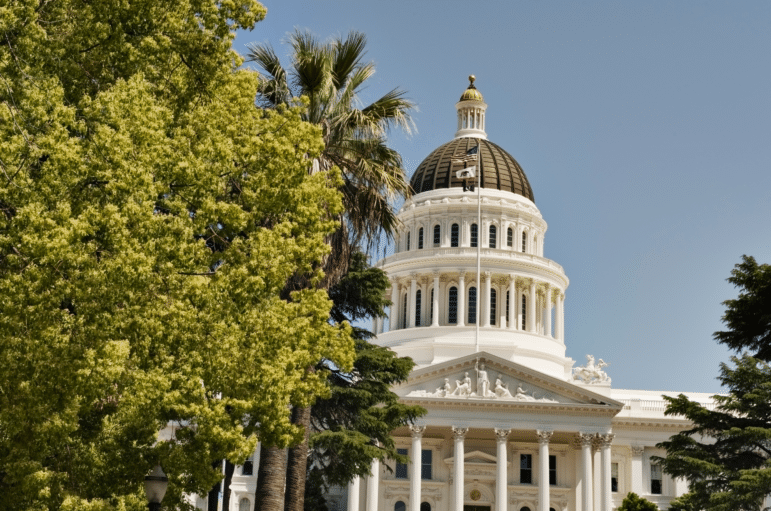 What we really need is widespread, bold policy change to actually transform our entire agricultural systems before it is too late. Our power to change all of this comes from political activism.
Here's what you can do in 2023 and beyond:
Stay informed on bills that come into the Legislature, and call, email, and meet with your state legislators to encourage them to vote for more sustainable agriculture policy.

When the time comes, make your voice heard to advocate for sustainable agriculture investments in our state budget.

Call, email, and meet with your federal representatives to advocate for sustainable agriculture policy inclusions in

the Farm Bill

.
We make it easy for you at EnviroVoters. Sign up for our mailing list to be notified of advocacy opportunities for sustainable agriculture and more >>
11 transformative climate and environmental bills passed this year — from holding corporations accountable for pollution to addressing lead in public school water — in no small part thanks to our year-round advocacy work in Sacramento and across the state. Check them all out on our priority bills page!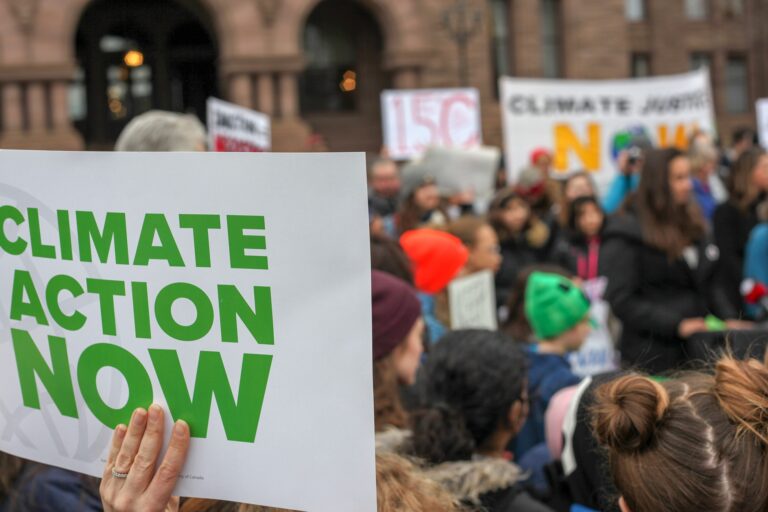 Your support changes what's possible for our future and our environment.