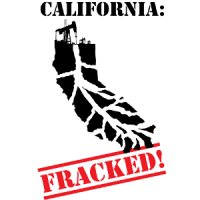 Yesterday afternoon, the California Assembly voted 47-17 to pass the one remaining fracking bill SB 4. Then the Senate voted: 28-8 in favor. We recently asked for SB 4 pass, and so did you – but not like this.
Before they passed SB 4, lawmakers accepted new amendments from the oil and gas industry – amendments that undermine the original intent of SB 4, changing it into a bill we simply can't support.
They heard us wrong, or they weren't even listening. And now, SB 4 is on its way to the Governor's desk – but not with our support.
With our partners in the environmental movement, we're urging Governor Brown to do everything he can to fix the problematic new provisions and salvage SB 4. However, that process takes time, and Californians have endured substantial health risks from ongoing fracking operations for far too long already.
Lacking adequate legislation to protect Californians from these dangerous drilling techniques, Governor Brown must issue a moratorium on fracking and acidization.
Posted on September 12, 2013
in