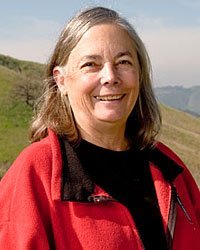 I was watching tv the other night when it cut to commercial. Dark, ominous music started as a political ad described a sitting legislator running for re-election who was also an apparent tax dodger. This legislator made $261,000 last year and didn't pay anything in taxes. Wow! That's outlandish. And who was this legislator? State Senator Fran Pavley. Wait… what? Senator Pavley has been my representative in the Assembly and State Senate for over a decade, and that didn't sound like her at all. Then those magic words were listed at the very end of the ad: "paid for by California Senior Advocates League." Now it was starting to make sense.  
By now, I hope you know who these important "senior advocates" actually are: Chevron, Philip Morris, Anthem Blue Cross, and other multi-national corporations who have been funneling campaign money through various PACs to hide their identities. In just the last two weeks alone, the California Senior Advocates League has bought nearly $200,000 in airtime to run their ad –a drop in the bucket for these special interests. These groups are not only attacking Senator Pavley because redistricting left her with a new, much more competitive district than her previous one, but also because she's been synonymous in California and around the world with the environmental movement and a clean energy economy. Defeating her would be a polluter's dream come true.
That these corporations are attacking Pavley is no surprise. They have opposed environmental candidates and supported ones beholden to them for decades. What makes their attack particularly unique this year is that they're completely lying. They aren't bending the truth. They aren't telling little white lies. They aren't even telling gray political lies. This time, they're making stuff up and hoping it sticks. As Timm Herdt from the Ventura County Star explains:
In a television ad now airing, paid for by an independent expenditure group called the California Senior Advocates League PAC and attacking Sen. Fran Pavley, an announcer asserts, "While Pavley voted to raise our taxes, she pays none on her six-figure salary."

While that bald-faced assertion is being made, a screen shot shows a photo of Pavley alongside a headline that reads "$261,000 tax free salary."

The assertion is preposterous. Legislators are paid an annual salary of $90,526, and they pay taxes just like everyone else — federal income taxes, Social Security taxes, state income taxes and the rest. In fact, the Pavley family's tax attorney attests in an email shared with me today that Pavley and her husband, Andy, paid $16,797 in federal income taxes in 2011, for an effective tax rate of 16.6 percent. In addition, they paid state income taxes of $5,925.

So where does this "tax free salary" assertion come from?

It's very hard to get an answer.
What's worse is that there's nobody taking responsibility for this ad. Pavley's opponent notes that he's not allowed to work with independent expenditures like this one, so he has no comment about it. You'd think he would at least denounce the ads, but it benefits his campaign not to. Meanwhile, Herdt's been completely stonewalled by anyone claiming to have any connection with this PAC at all.
So let's see. The California Senior Advocates League is funded by corporate polluter interests. The ads are completely false. And there's no accountability. Sounds like a perfect storm to me.
With this race being so important, we can't take this lying down. While we may not be able to match polluters in monetary resources, CLCV members have them outmatched in people-power. Fran Pavley needs your help! Contribute to her campaign, volunteer an hour or two of your time, and spread the word about who the California Senior Advocates League really is.
Posted on October 1, 2012
in