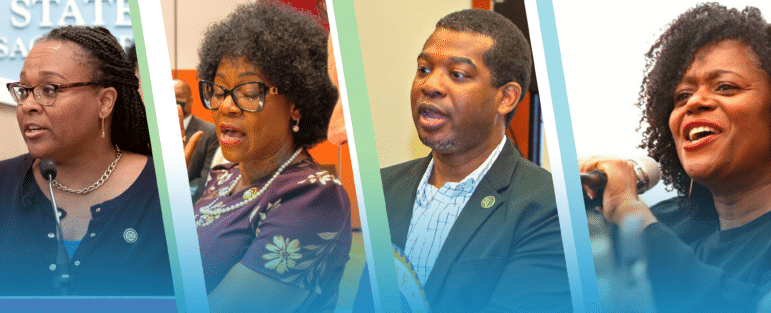 Black History Month is a great opportunity to bring attention to the unique issues that Black people have and continue to face, and the leaders who are doing something about it. This Black History Month, EnviroVoters is spotlighting the four newest Black legislators elected to California's Assembly and State Senate in 2022.
Due to anti-Black racist policymaking and planning, Black folks often end up experiencing the worst of climate and environmental pollution, heat waves, and poor water quality. They also tend to be more greatly affected by poorer working conditions and lack of infrastructure, which are likely to become more extreme as the climate crisis continues to worsen — unless something is done about it. That is why it is so important climate justice solutions are driven and led by the communities that are most impacted. 
These four new legislators each have a story to share and will be sure to make waves in California's legislature to uplift and drive their communities to a climate-just future. 
Assemblymember, (D - Inglewood)
Before winning her special election in June 2022, Tina served as Civic Engagement Director for the local community organization, LAVoice. She also worked previously as the Operational Director for the California Democratic Party and Chief of Staff to several members of the State Assembly. As an Assemblymember, environmental justice is a top priority in her work, along with expanding healthcare access, addressing the homelessness crisis, and reforming the criminal justice system. Coming from a region that often battles environmental injustices, her unique perspective and experiences are invaluable in the fight for climate justice in California. Despite being in the office for less than a year, she has already had a big impact — earning a 100% score in our California Environmental Scorecard.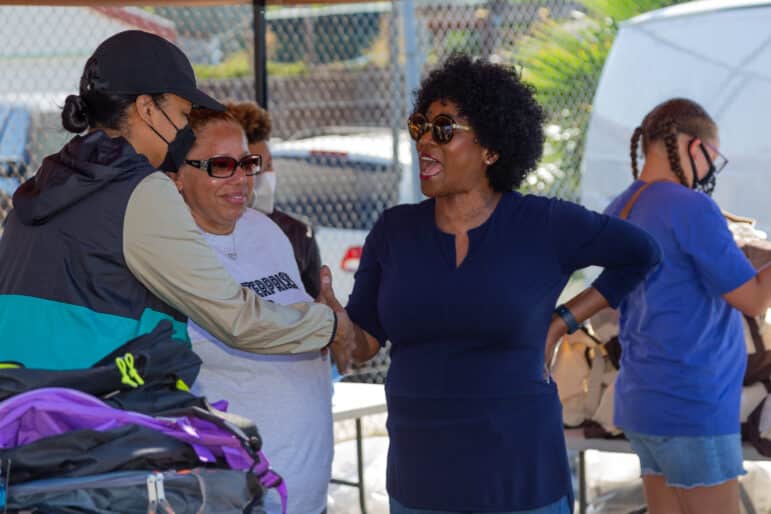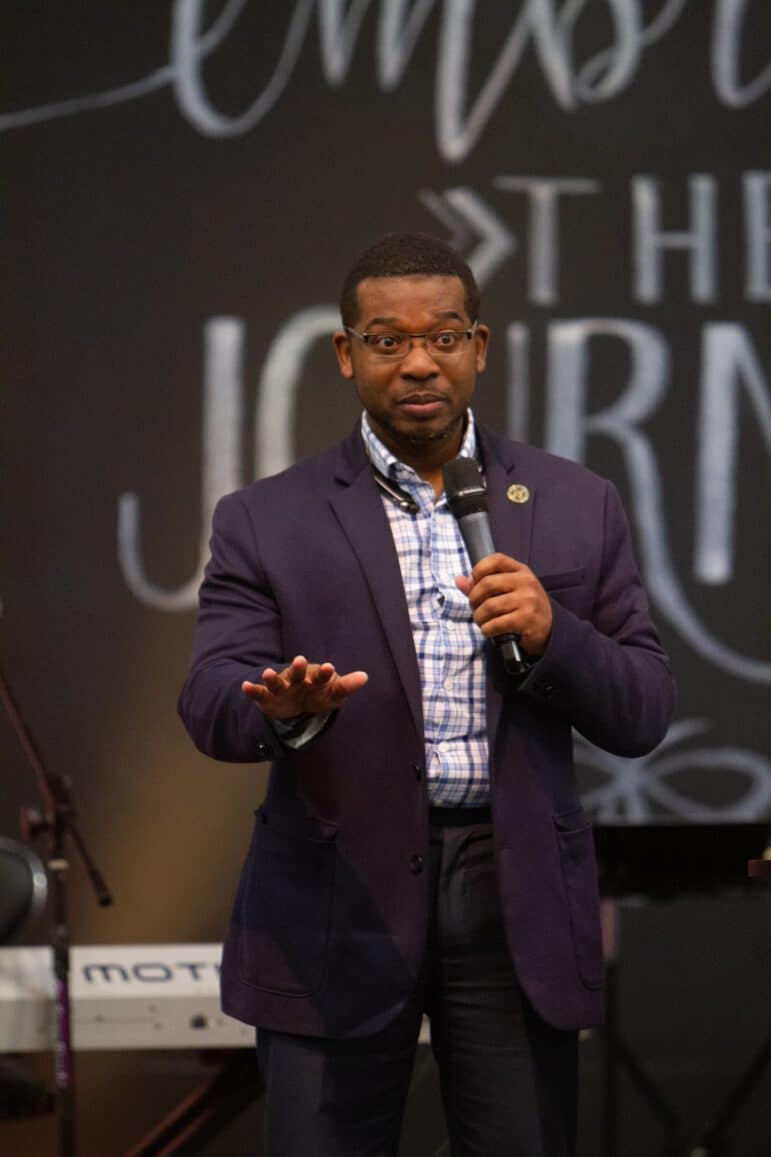 Assemblymember (D - Moreno Valley)
Before being elected to the Assembly, Dr. Corey Jackson worked tirelessly to uplift and advocate for youth to help break them out of the cycle of poverty. As founder and CEO of SBX Youth and Family Services, he helped push Riverside County to set groundbreaking measures that stopped the Youth Accountability Team (YAT) program in Riverside County from continuing to treat thousands of youths, particularly those of color, like criminals for minor adolescent misbehaviors. Dr. Jackson has also served as a school board member in Riverside County and has been a longtime advocate for clean air and environmental justice in the too-often-neglected Inland Empire.
State Senator (D - Culver City)
State Senator Smallwood-Cuevas has dedicated her career to community organizing for labor rights and advancing racial equity in the workplace. Her extensive contributions to the California labor movement include successfully organizing for the Newspaper Guild and the Justice for Janitors Campaign, founding the Center for the Advancement of Racial Equity at Work at UCLA, and co-founding the LA Black Worker Center, which became a model used by President Obama's national version of the center. She additionally served in positions on the LA County Workforce Development Board, the U.S. Department of Labor, and the LA County Worker Center Network. Lola's environmental priority in her district is to address the health risks posed to the 1 million people living near Inglewood Oil Field and their lack of access to clean transportation.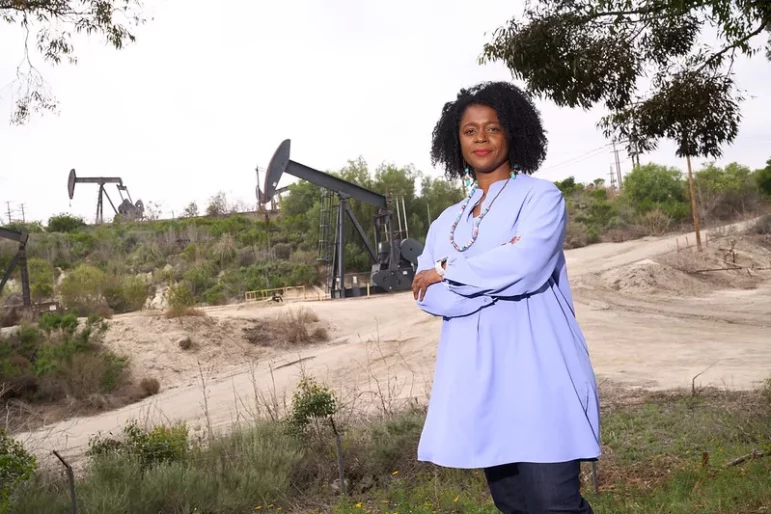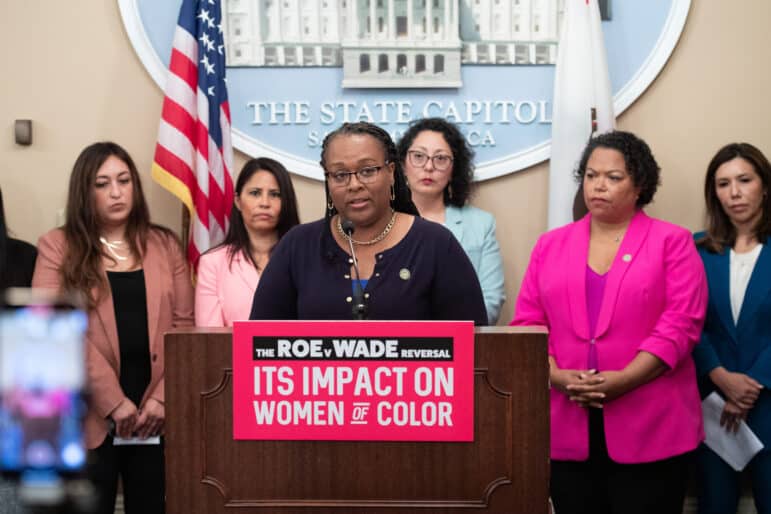 Assemblymember (D - Fairfield)
As Mayor of Suisun City, Lori Wilson prioritized public health and housing issues. She has a background in housing development, which will be useful in helping California address the intersecting climate and housing crises — they are more connected than you may think. She also served on the Bay Area Air Quality Management District, where she stood up against oil refineries to clean the air and protect residents of the Bay. In her short time in the State Assembly thus far, Wilson has accumulated a 62% grade in the 2022 California Environmental Scorecard. She has only been in office since April 2022 when she won her special election, and we will continue to work with her to support her leadership for climate justice.