(SOLD OUT)
Join us on Friday, May 12, 2023 in Los Angeles for an evening of hope and inspiration
The 2023 Badass in Green Awards will celebrate leaders and innovators in the climate justice movement as well as California Environmental Voters' 50th birthday. Funds generated through the event support the nonprofit vision of EnviroVoters, which for half a century has been on the frontlines of the state's toughest environmental battles.
General Admission Tickets (SOLD OUT)
UPDATE (5/11/2023): We have reached capacity for this event and are excited to celebrate with guests Friday evening. Should you wish to make a donation in support of the event or California Environmental Voters' 50th Anniversary, please click here. Thank you!
General Admission Ticket - $100
Includes invitation to the VIP pre-reception
6:00 p.m. Pre Awards Reception | 7:15 p.m. Awards Presentation | 8:30 p.m Post Awards Reception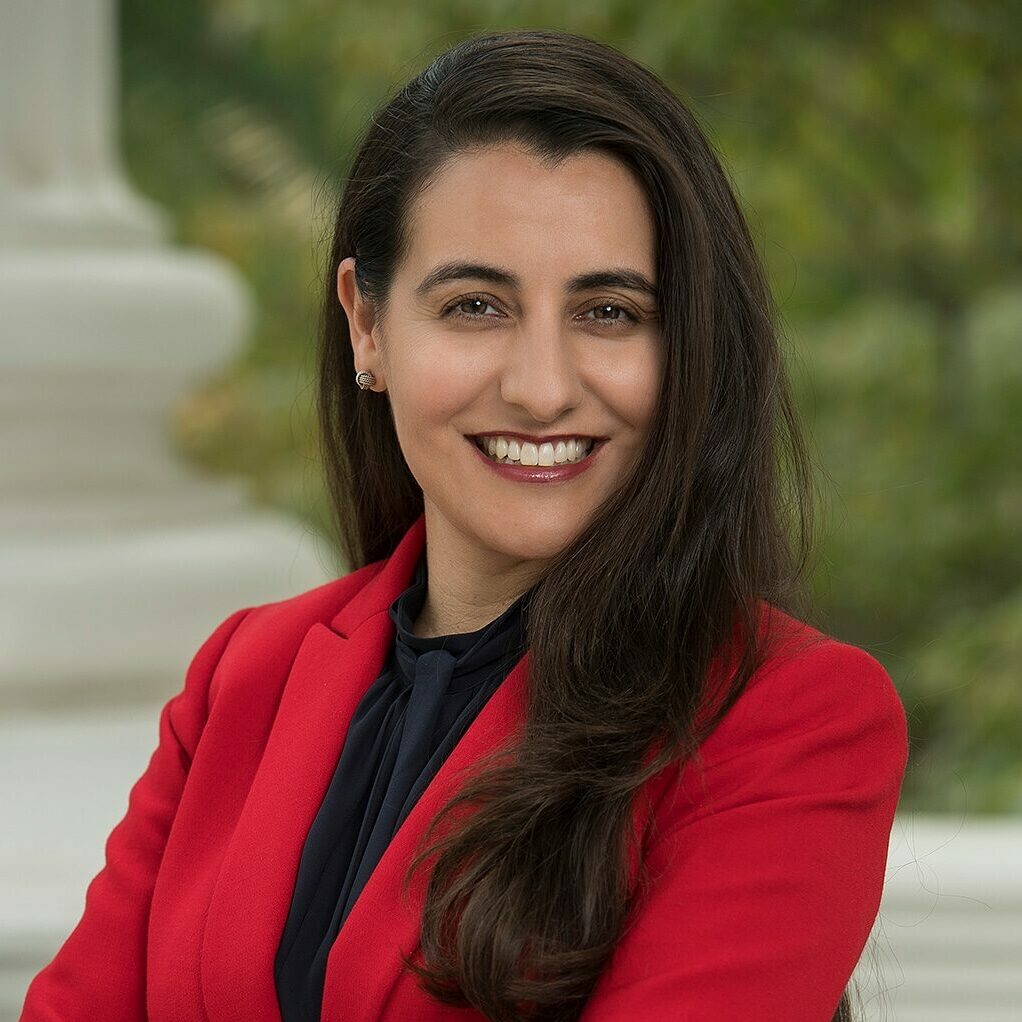 Senator Monique Limón was elected to the Senate in November 2020 and represents the 19th Senate district that includes all of Santa Barbara County and over 60% of Ventura County.
Born and raised in the 19th district, Monique has worked continuously to serve her community as an educator, leader, and an advocate for causes advancing the quality of life in her community.
Before the State Senate, Monique served as the Assemblymember for the region. Serving four years in the State Assembly, Monique Chaired the Banking and Finance Committee and was the Vice-Chair of the Legislative Women's Caucus.
For Monique, education has always been a priority. A UC Berkeley graduate with a Masters degree from Columbia University, Monique served six years on the Santa Barbara Unified School Board and as Assistant Director for the McNair Scholars Program at the University of California, Santa Barbara (UCSB) prior to serving in the California State Legislature.
Monique worked with countless local students at Santa Barbara City College and UCSB as an advisor and mentor to help them achieve their professional and academic goals through higher education.
Women's issues are also a priority for Monique. As former Commissioner on the Santa Barbara County Commission for Women she helped connect private and public resources with women in the community. Monique has a passion for bringing community groups together and building strong coalitions among local nonprofit organizations and civic groups.
Monique's roots go deep in the 19th district. Her extended network of family and friends include a range of small business owners and important leaders in the community. Monique, her husband, and their child live in unincorporated Santa Barbara.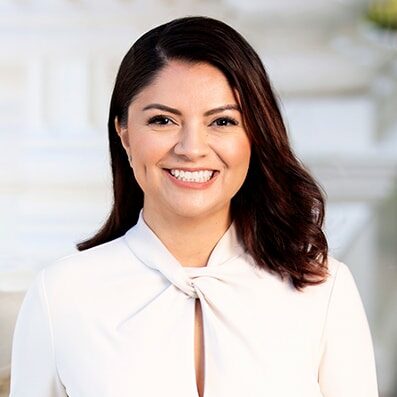 State Senator Lena Gonzalez represents nearly 1 million residents in the 33rd Senate District, which includes Southeast Los Angeles, Signal Hill, portions of South Los Angeles, Lakewood, and her hometown of Long Beach.
In the Senate, Senator Gonzalez is a strong voice for working families, prioritizes and fights for a clean environment, digital equity, LGBTQ+ and women's rights and the economic vitality of small businesses among other policy areas.
She serves as Chair of the Senate Transportation Committee, becoming the first Latina(o) to ever serve in this capacity and the only woman to serve in the last 20 years. Senator Gonzalez also serves as Majority Whip, one of seven Democratic leadership positions in the California State Senate. More recently, she was elected as Vice Chair of the California Latino Legislative Caucus (CLLC) for a two-year term that began on December 5, 2022.
To date, Senator Gonzalez has authored legislation to advance digital equity, create equitable healthcare access, protect the environment, support small businesses, and defend LGBTQ+, women, and workers' rights, including eighteen bills that were signed into law. Her landmark legislation includes Broadband for All, The Abortion Accessibility Act, The Equal Insurance HIV Act, Workplace Safety Enforcement, Oil Well Setbacks to End Neighborhood Drilling, and Supporting Street Food Vendors.
Senator Gonzalez is the proud daughter of a union truck driver father and a mother who immigrated from Aguascalientes, Mexico. She graduated with a bachelor's degree in Political Science from Cal State Long Beach and a Master of Business Administration from Loyola Marymount University. She lives in Long Beach with her family.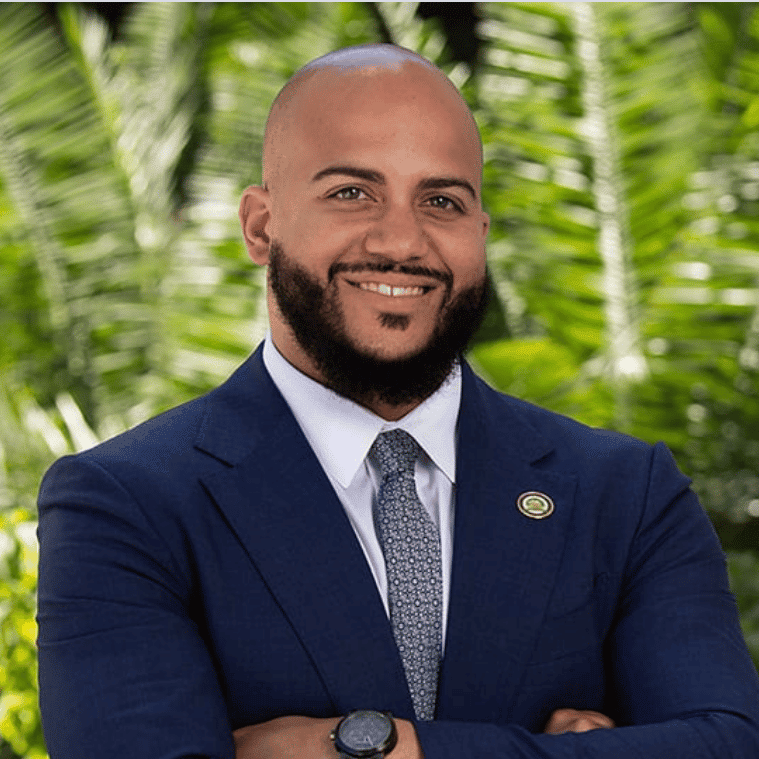 Assemblymember Isaac Bryan represents California's 55th Assembly District. He is Chair of the Assembly's Select Committee on Poverty and Economic Inclusion and Treasurer of the California Legislative Black Caucus. Isaac's legislative accomplishments include phasing out the Inglewood Oil Field and other oil drilling near homes and communities in California. In 2022, he secured over $36 million in funding for green infrastructure projects, climate change education, and clean tech development including $5 million to establish California's first Community College Climate Change Education Center at West Los Angeles College. Prior to election to the Assembly, Isaac held Director positions at the Black Policy Project at UCLA and the Ralph J. Bunche Center.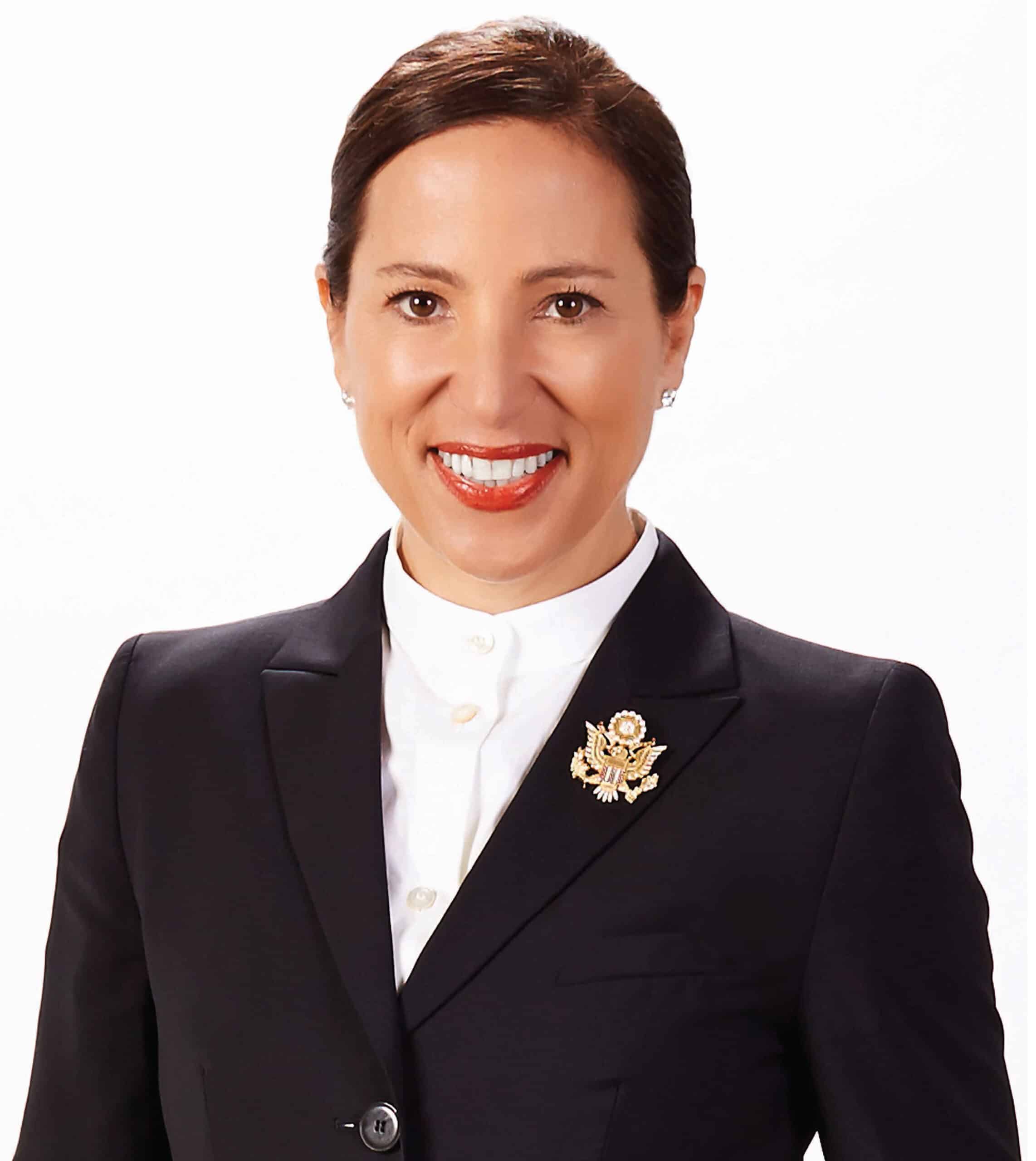 Ambassador Eleni Kounalakis was sworn in as the 50th Lieutenant Governor of California by Governor Gavin Newsom on January 7, 2019. She is the first woman elected Lt. Governor of California. A native Californian, she visited each of the state's 58 counties during her historic campaign. In addition to her duties as Lt. Governor, Kounalakis is California's Representative for International Affairs and Trade, appointed by Governor Gavin Newsom by executive order.
From 2010 to 2013, Kounalakis served as President Barack Obama's Ambassador to the Republic of Hungary. Kounalakis was the first Greek-American woman — and at age 43 one of America's youngest — to serve as U.S. Ambassador. Her highly acclaimed memoir, "Madam Ambassador, Three Years of Diplomacy, Dinner Parties and Democracy in Budapest" (The New Press, 2015), chronicles the onset of Hungary's democratic backsliding.
Governor Jerry Brown appointed Kounalakis to chair the California Advisory Council for International Trade and Investment in 2014. Kounalakis was a Virtual Fellow at the U.S. Department of State, Bureau of Intelligence and Research (INR) between 2014 and 2017, specializing in international trade and immigration. She is currently a director of the Association of American Ambassadors and a National Democratic Institute (NDI) "Ambassadors Circle" advisor.
Prior to her public service, Kounalakis was president of one of California's most respected housing development firms, AKT Development, where she worked for 18 years. She built master-planned communities and delivered quality housing to the Sacramento region's working families – recognizing her as one of the capital region's most prominent businesswomen. Passionate about early childhood development, Kounalakis served as a member of California's First 5 Commission and the California Blue Ribbon Commission on Autism.
Eleni Kounalakis graduated from Dartmouth College in 1989 and earned her Masters in Business Administration (MBA) from U.C. Berkeley's Haas School of Business in 1992. She holds an Honorary Doctorate of Laws from the American College of Greece. She is married to Dr. Markos Kounalakis and the couple has two teenage sons, Neo and Eon.
The young climate activists working on water and air equity in California who have been selected as EnviroVoters Ed Fund Ambassadors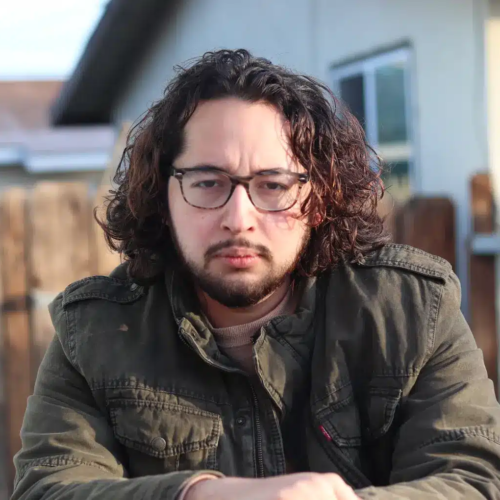 Emmanuel Agraz-Torres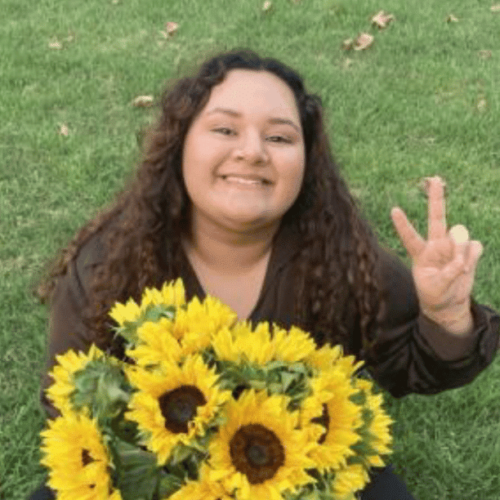 Donna Nino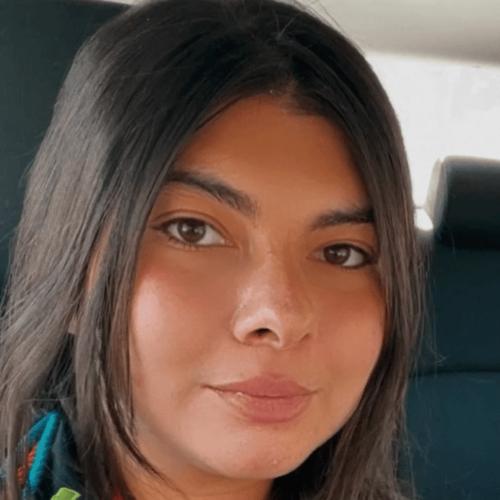 Gisselle Toscano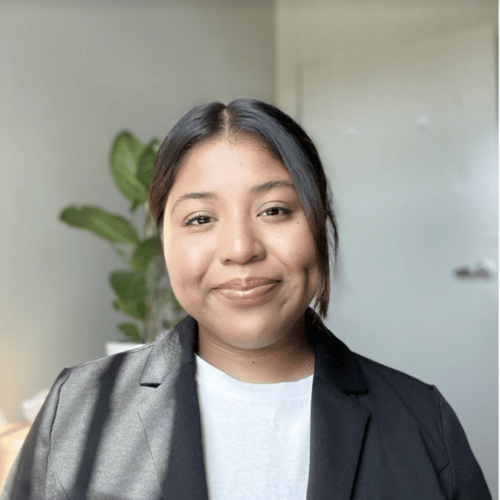 Jessica Lemus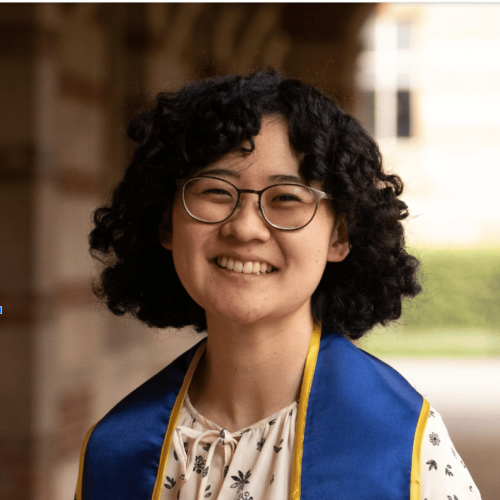 Lisa Imai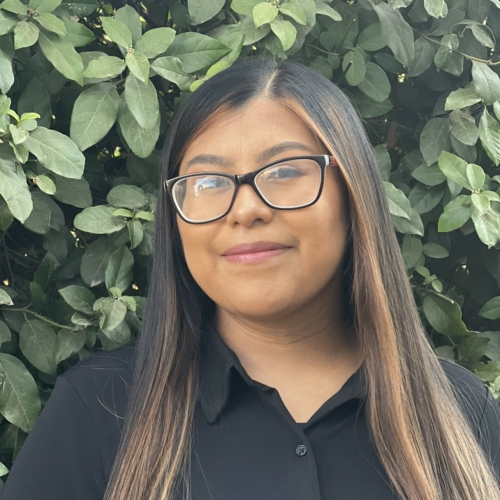 Mariela Vasquez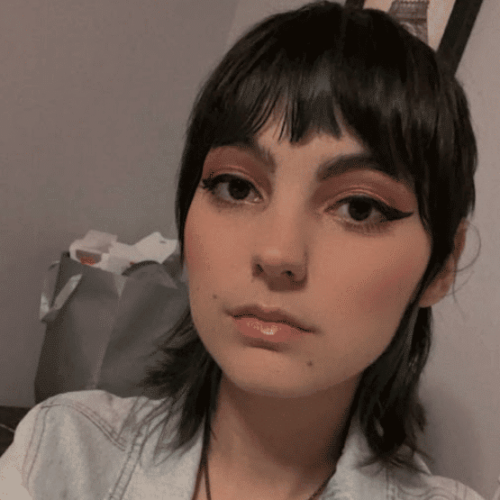 Maxine Mendenhall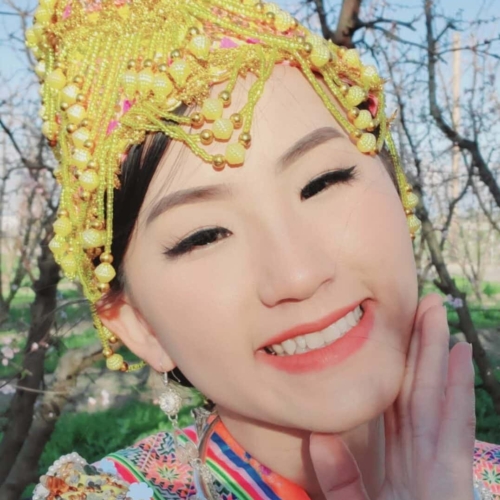 Pa Houa Lee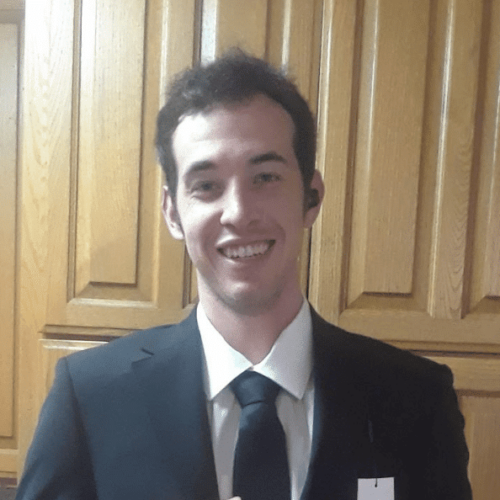 Tim McCormick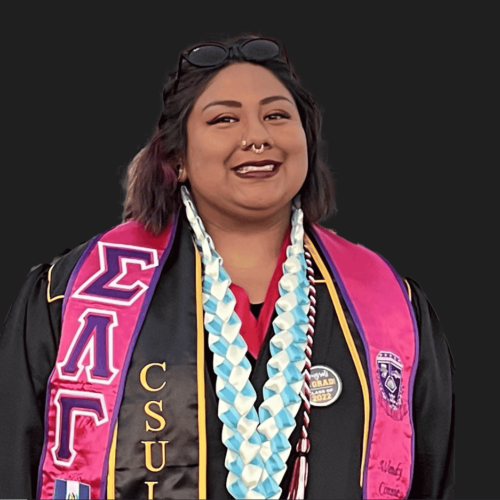 Wendy Pernillo
A special thank you to our Host Committee
Fran Diamond | Estela D'Llanos | Lauren Faber O'Connor | Stacy Fortner  | Wendy Leshgold | Oscar Lopez | Stephen Matloff | Andy Okun | Victoria Rome | Wendy-Sue Rosen
Thank you to these generous sponsors of the 2023 Badass in Green Awards
Andy Okun
Armbruster Goldsmith & Delvac LLP
Environmental Defense Fund
Los Angeles Department of Water and Power
System1
The Committee to Support the Office of the Lt. Governor
Brownstein Farber Hyatt Schreck LLP
Environmental and Energy Consulting
Fran&Roger Diamond
Kaira And Congressman Harley Rouda
Lyft
Mike Shimpock of Haymarket Strategies
Paschal Roth Public Affairs
Stones' Phones
The Strategy Group
UFCW Western States Council
Barkan Strategies
Better World Group
Bridge Bank
Cornershop Creative
Earthwise Bag Company
Fmr. CA State Controller Betty Yee
Full Court Press Communications
Greener by Default
Lauren Faber O'Connor
Lodi Rules and Lodi Wine
Olson Remcho LLP
Perotti & Carrade, CPAs
S.E. Owens & Company Accounting and Compliance for Political, Non-Profit, and Animal Rights Organizations
Stacy Fortner
Tulchin Research
Victoria Rome
Support Climate Action
The mission of California Environmental Voters, which is celebrating its 50th birthday, is to transform our political system to stop the climate crisis, build resilient, connected, and green communities, and create a more just and sustainable economy. Sponsoring the Badass in Green Awards empowers EnviroVoters to execute this mission across California.
Brand Exposure
You or your organization will be credited as a sponsor during the event and receive additional brand exposure online through EnviroVoters' marketing channels. Top level sponsors receive heightened exposure and affiliation with the awards.
Community Recognition
As a sponsor, you or your organization have the opportunity to be recognized in promotional material and highlighted during the program, showing all of California and it's political and environmental communities your commitment to solving the climate crisis.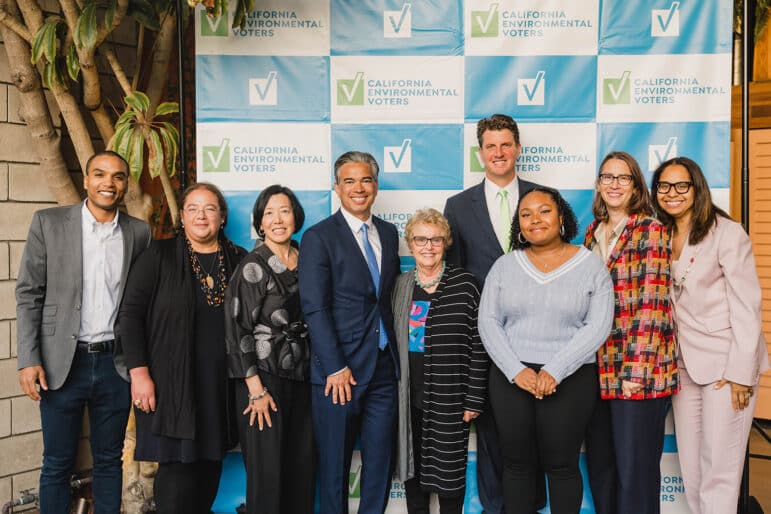 Giving Levels
Sponsorships start at $1,000 with benefits progressive at each level.
On-screen sponsor listing at event
Access for you and a guest to attend
Inclusion in post-event social media
On-screen sponsor listing at event
Admittance for 4 guests
Inclusion in post-event social media
Half-screen sponsor listing at event
Verbal recognition during the event
Admittance for 6 guests, plus
Two VIP tickets for pre-reception
Inclusion in post-event social media
Logo on event invitations
Half-screen sponsor listing at event
Digital ad opportunity
Admittance for 6 guests, plus
Four VIP tickets for pre-reception
Inclusion in post-event social media
Primary brand affiliation with the event (three sponsorships available)
Logo on event invitations and marketing materials
Full-page sponsor listing during event
Showcase unique video content at the event
Verbal recognition during the event
Admittance for 10 guests, plus
Six VIP tickets for pre-reception
Inclusion in pre- and post-event social media
Membership in the Eco Power Caucus donor circle
Sole co-presenting credit
Logo on event invitations and marketing materials
Full-page sponsor listing during event
Logo on step & repeat at the event
Showcase unique video content at the event
Verbal recognition during the event
Speaking opportunity during program
Admittance for 20 guests, plus
10 VIP tickets for pre-reception
Inclusion in pre- and post-event social media
Membership in the Eco Power Caucus donor circle
Prefer to sponsor by check? 
California Environmental Voters
350 Frank H. Ogawa Plaza, Suite 1100
Oakland, CA 94612
EnviroVoters' Tax ID number is 94-3169564
For questions about your donation, email blake@envirovoters.org or call 720-454-7775.